Reggie Dozier
When I was working at Promise Productions in Glendale we had a 196 input console running playback through a Pioneer TAD high end with Augsberger bass bins. The sweetest sounds I ever heard coming out of those speakers were achieved at the fingertips of Reggie Dozier.
If you need production work done, Reggie knows how to make it work, make it sing, make it pop, and make it happen.
JPR
Drop Reggie a note and see if he is available for your project too.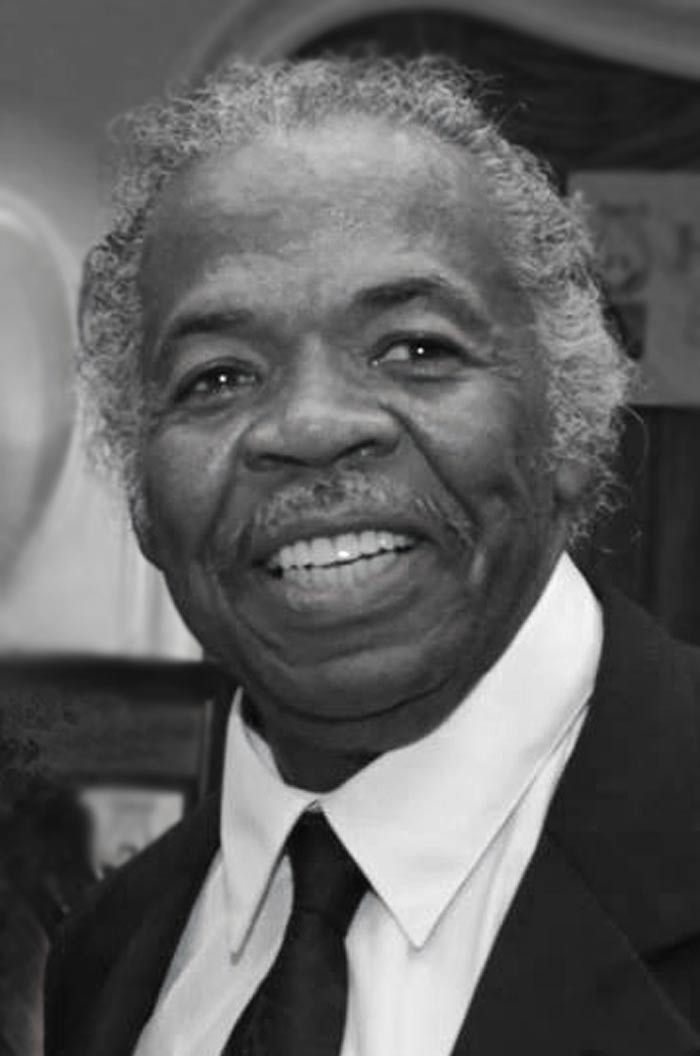 Reggie Dozier Productions
Audio Production Services
Music Producer/Arranger
Recording Engineering
Mix Engineering
Mastering Services
Live Concert Recording Engineering
Live Concert Engineering
Music for Film
Analog to Digital Transfers
Baking: 'If you don't bake your tape, it's a recipe for disaster'
Reggie is an expert at production. If your wondering how to get your recording done and get the highest quality possible, Reggie will know. Drop him a line below. Your message will go directly to him so he can evaluate your situation and get back to you.
Bio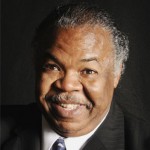 Masterful Engineering and Producing for Five decades, Grammy Award winning Recording, Mixing and Producer Engineer, Reggie Dozier has been behind the recording console creating musical history with legendary artists at Warner Brothers, 20th Century Fox, United Artists, Universal Pictures, Motown, Atlantic, A&M Records, ABC, and Capitol Records.
Since he first pushed the record button in 1958 he has made a noteworthy contribution as one of the founding architects of popular commercial music recording methods in the United States. For his engineering work on Outkast's album Speakerboxx/The Love Below, he was awarded the 2004 Grammy for Outstanding Engineering. For Universal Pictures, he engineered the soundtrack for the motion picture Endless Love. The classic title song sung by Diana Ross and Lionel Richie was nominated for an Academy Award. The song shot to #1 on the Billboard charts, and went on to be the best selling single of 1981.
A few of the world renowned artists he has worked with include: Stevie Wonder, Michael Jackson, Diana Ross, Gladys Knight, Lionel Richie, Johnny Mathis, Aretha Franklin, Phil Collins, Natalie Cole, Justin Timberlake, Beyonce, Kenny Rogers, Miles Davis, Patti La-Belle, Brian McKnight, Outkast, Mary J. Blige, The Four Tops, B.B. King, Bobby Bland ,Marvin Gaye, the Isley Brothers, James Ingram, Bobby Womack and the Temptations. Reggie Dozier is at the pinnacle of his celebrated career and busy with an exciting mix of hand selected music projects.
REGGIE DOZIER – LEGENDARY ENGINEER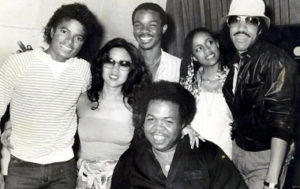 3 Grammy Awards
11 Grammy Nominations
Payne & Pleasure, Freda Payne, 1975
Bondage, Angelo Bond, 1975
Chango, Chango, 1975
One for the Road, Greg Perry, 1976
I Hope We Get to Love in Time, Marilyn McCoo & Billy Davis, Jr., 1976
Intimate, Leon Haywood, 1976
Right There, Lamont Dozier, 1976
Time Is Running Out, Brass Fever, 1976
Together Again…Live, Bobby Bland & B.B. King, 1976
Genie, Bobby Lyle, 1977
Love Is What We Came Here For, Garland Green, 1977
Sweet Passion, Aretha Franklin, 1978
Lawrence Hilton-Jacobs, Lawrence-H. Jacobs, 1979
Bittersweet, Lamont Dozier, 1979
I Love You So, Natalie Cole, 1980
Aretha [1980], Aretha Franklin, 1980
Don't Look Back, Natalie Cole, 1981
Endless Love, Original Soundtrack, 1981
Louisiana Hot Sauce, The Jazz Crusaders, 1996
The Best of Johnnie Taylor, Johnnie Taylor, 1997
Future Flight, Future Flight, 1981
In Our Lifetime [Expanded Love Man Edition], Marvin Gaye, 1981
Lamont, Lamont Dozier, 1981
Share Your Love, Kenny Rogers, 1981
Woman Needs Love, Ray Parker, Jr. & Raydio, 1981
Working on You, Lamont Dozier, 1981
Zingara, Zingara, 1982
First Take, The Valentine Brothers, 1982
Friends in Love, Johnny Mathis, 1983
We've Got Tonight, Kenny Rogers, 1984
What About Me?, Kenny Rogers, 1987
No More Cold Nights, Bert Robinson, 1988
Get Here, Brenda Russell, 1988
Love You Like a Stranger, Randy Hall, 1990
Smart Pack, Debbie Gibson, 1991
Keisha, Keisha Jackson, 1991
Tracks of Life, The Isley Brother, 1992
Back to Front [Holland Bonus Tracks], Lionel Richie, 1992
Back to Front, Lionel Richie, 1992
Best of Ronnie Laws, Ronnie Laws, 1992
Capri, Paolo Rustichelli, 1992
Come As You Are, L.A. Mass Choir, 1992
Doo-Bop, Miles Davis, 1992
Let Your Love Flow, Solomon Burke, 1994
Greatest Hits (1980-1994), Aretha Franklin, 1995
Got to Be Real: The Best of Cheryl Lynn, Cheryl Lynn, 1996
This Will Be: Natalie Cole's Everlasting Love, Natalie Cole, 1997
Truly: The Love Songs, Lionel Richie, 1999
Best of Ronnie Ron's Gansta-Lations, Ronnie Ron, 1999
Chicano Power: Latin Rock in the USA 1968-1976, Various Artists, 1999
McCauley Sessions, Gerald McCauley, 2000
Truly: The Love Songs, Lionel Richie, 1999
Best of Ronnie Ron's Gansta-Lations, Ronnie Ron, 1999
Chicano Power: Latin Rock in the USA, 1968-1976, Various Artists, 1999
McCauley Sessions, Gerald McCauley, 2000
Always Remember, Michael & Regina Winans, 2000
Christmas Greetings, Kenny Rogers, 2000
Love & Basketball, Original Soundtrack, 2000
Lucy Pearl, Lucy Pearl, 2000
Tutu/Amandla/Doo-Bop, Miles Davis, 2001
New Beginnings/Face to Face, The Dells, 2002
American Original, Lamont Dozier, 2002
At His Best, Solomon Burke, 2002
Dru World Order, Dru Hill, 2002
Full Moon, Brandy, 2002
Incredible Solomon Burke at His Best, Solomon Burke, 2002
Soul Axess, The Jazz Crusaders, 2003
Speakerboxxx/The Love Below [Clean], OutKast, 2003
Speakerboxxx/The Love Below, OutKast, 2004
Are You With Me, Jackie Jackson, 2004
High Maintenance Woman, Charles Wright, 2004
Legacy, The Temptations, 2004
Reflections Of Lamont Dozier, 2005
Breakthrough, Mary J. Blige, 2005
Dynamite, Jamiroquai, 2005
Funky Bohemia, Ellee Ven, 2005
Mary Mary, Mary Mary, 2005
So Amazing: An All-Star Tribute to Luther Vandross, Various Artists, 2006
Alive in South Africa, Jazz Crusaders, 2006
Collection [3 Disc], Toni Braxton, 2006
Double Blessing, Elaine Norwood, 2006
In the Night/Instant Love, Cheryl Lynn, 2006
Reflections, The Temptations, 2007
Back to Front, The Temptations, 2007
Get Ready [Bonus Track], Human Nature, 2007
Get Ready, Human Nature, 2007
Introducing Joss, Stone [Deluxe Edition], Joss Stone, 2007
Michael Jackson, 2011
The man behind the recording console:
"To say that Reggie Dozier is one of the best Recording Engineers of our generation is a given. But what truly puts him in a league all his own is his unwavering integrity, pure passion for creating quality music and his dedication to teaching and mentoring four generations of Engineers. I have been fortunate to work with him on countless music projects and I'm blessed to call him a friend for over 40 years"
– Clarence McDonald, Producer / Writer / Keyboardist
Want to join the list of Artists? Drop Reggie a Note:
Drop Reggie a Note
Reggie may be the 'Mix Doctor' but he is also a master chef, so whether you need top level production and engineering; or merely need you tapes baked and transferred to digital. Dozier engineering services are there to help you reach your goals to achieve the highest quality possible.
Reggie is easy to work with. He'll be straight with you, so be straight up with him. If you need a professional, contact Reggie.
Facebook: http://facebook.com/reggie.dozier
Comments or questions are welcome: